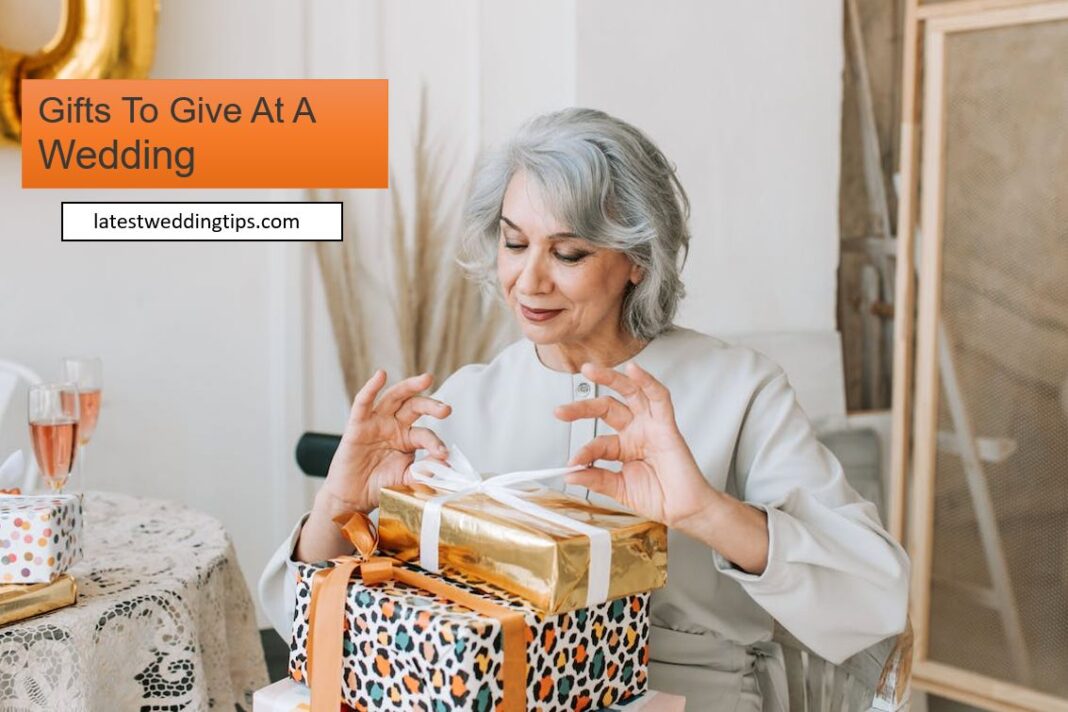 Gifts To Give At A Wedding| Are you attending a wedding soon, and you're agonising about what gifts you want to give? Perhaps it's a family member's wedding you don't know as well, making you struggle for thought. It could also be a close friend's wedding, making you worry about getting them the best gift you possibly can. Maybe the couple in question haven't made a gift registry, and now you don't know what to get. However, there are many gift ideas which can be very well received. These gift suggestions can be personal and heartfelt, while also being incredibly practical and helpful for the married couple. 
Best Gifts To Give At A Wedding
Personalised Artwork
Decorating your marital home can be difficult for many newly married couples. Thinking about lovely artwork for the wall can be stressful amongst the chaos of planning a wedding. Therefore, one of the best gifts you can give to a couple on their wedding day is a piece of personalised artwork that they can use. You could commission a watercolour artist to re-create their engagement pictures, or you could pay an artist to do a linework portrait of their wedding venue. This could make a really personalised and beautiful memory that they can display in their home. 
Personalised Ornaments For Their First Christmas
One of the loveliest and most thoughtful gifts to a recently married couple is personalised ornaments they can use at Christmas. A couple's first Christmas together is one of the most special times in their life. Getting baubles or other decorations with the date and their names engraved on them will make a lovely reminder for the rest of their lives of their first Christmas as a married couple. 
Buy Them An Experience
Instead of something material, many people love to receive experiences as gifts. If the couple is planning a honeymoon, why not research the area and see if there are any experiences such as cave exploring or paragliding that they can do together? This way they can make memories that they will always fondly remember of their honeymoon. For a less thrill-seeking couple, buying them a special meal at a restaurant in the area can be a really good way to give them a relaxing and romantic night out. This is a really inventive and thoughtful idea to give at a wedding.
Kitchenware
As aforementioned, decorating the marital home can sometimes be set aside with the stress of planning a wedding. Getting kitchenware for their new home can be a great way to give a useful and special gift. For example, personalised champagne flutes can be a lovely addition to a couple's home kitchen so they can celebrate their marriage. 
Wedding Scrapbook
A great idea for a wedding gift could be a special wedding scrapbook. This is for the couple to keep flowers, pictures, decorations, and gift tags from their special day. This is a really lovely personalised and creative gift to give a couple, and it's a great idea if you're on a budget.
Matching Luggage
Before the couple goes on their honeymoon, a great idea for a wedding gift could be matching luggage. This could match in terms of pattern, or could be monogrammed with their initials. This could be a lovely and practical gift for a couple that's into travelling or adventure. If they haven't already packed for their honeymoon, this could be very useful.
Homeware
Getting decorations and things for the home could be a great gift for a recently married couple. Scented candles and throw blankets are great for adding a bit of elegance and cosiness to a new home. However, more practical gifts are something that more and more couples are wanting to receive. Practical things such as towels or a duvet cover set can also make a great gift for newlyweds. 
Don't worry about getting the most expensive gift ever- the couple in question is probably just happy to have you there to celebrate their love. However, these are some of the best gift ideas that you can give out at a wedding.